Halfmoon

topographic map

Click on the map to display elevation.
About this map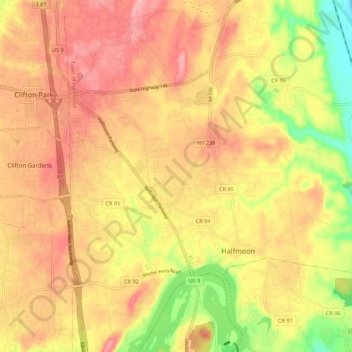 Minimum elevation: 39 ft
Maximum elevation: 427 ft
Halfmoon is a town in Saratoga County, New York, United States. The population was 21,535 at the 2010 census. The town is apparently named for the shape of the lower elevation land north of the junction of the Hudson and Mohawk Rivers. It is also said to be named for Henry Hudson's ship.