Hickory

topographic map

Click on the map to display elevation.
About this map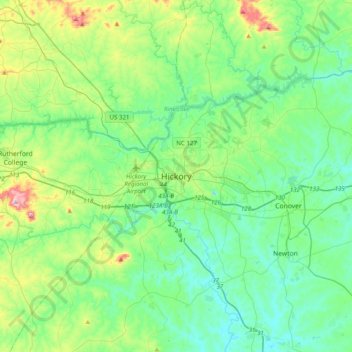 Minimum elevation: 774 ft
Maximum elevation: 2,083 ft
Lake Hickory was named after the City of Hickory and runs along its northern edge. The lake covers almost 4,223 acres (17.09 km2) with 105 miles (169 km) of shoreline. Full pond elevation is 935 feet (285 m). Lake Hickory is a reliable source of water for the Cities of Hickory and Conover and the Town of Long View, while also functioning as a recreation hub for boating, fishing, and other water based activities.