Sugarmill Woods

topographic map

Click on the map to display elevation.
About this map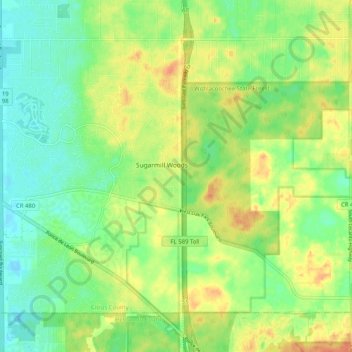 Minimum elevation: 7 ft
Maximum elevation: 138 ft
Elevation varies from 20 feet (6.1 m) above sea level near US HWY 19, to 114 feet (35 m) towards Cypress Village's northeastern corner. The CDP's terrain is flat to rolling undulations, and its ground cover varies from sandy, xeric landscapes to dense tropical jungle. Cypress Village also features several detention ponds that belong to the POA or the Sugarmill Woods Country Club.