Snoqualmie Pass

topographic map

Click on the map to display elevation.
About this map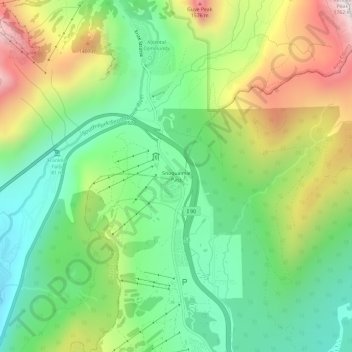 Minimum elevation: 2,172 ft
Maximum elevation: 5,571 ft
Due to its elevation, Snoqualmie Pass experiences significantly lower temperatures than Seattle, and receives much more precipitation, much of it being snow. Snoqualmie Pass has a humid continental climate (Koppen: Dfb) with cold, very wet and snowy winters, and mild to warm, relatively dry summers.